Crucible Furnace Cellar at 2 Top Side, Grenoside
NB For visits to Crucible Furnace at Top Side
See Poster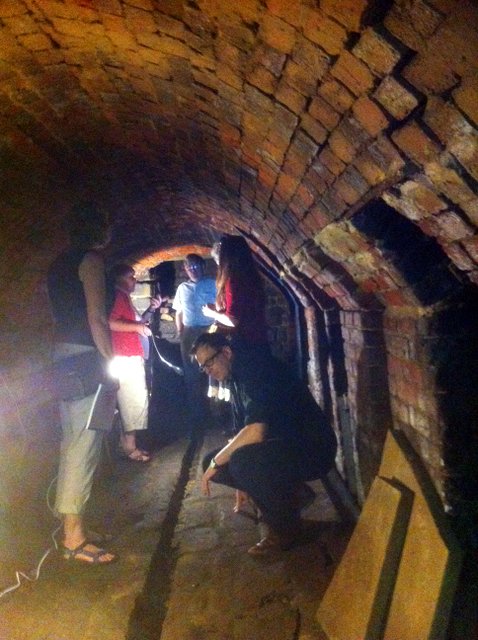 The invention of crucible steel, the first method of producing a homogenous high-quality steel, was crucial in transforming Sheffield into a major metal-working centre of innovation. A late-C19 writer claimed that by 1835 there were 56 crucible furnaces in Sheffield and by 1847 there were 97. The Grenoside example is one of around only eighteen furnaces known to survive.
The Grenoside crucible furnace is significant in understanding the development of the crucible steel trade in Sheffield as it is early in date and built in a rural location. While the majority of the other remaining furnaces are urban and later C19 or even early C20 in date, documentary evidence places the date of this crucible furnace at c 1797, which is earlier than any other known surviving example.
The crucible furnace cellar at 2 Top Side, Grenoside, is a Grade II listed building. 
For the full text of the listing in 'British Listed Buildings' see link below:
Crucible Furnace at 2 Topside Grenoside